Speakers
The list is being updated.(The list is in no specific order.)Apply for speaker
Lihui Li
Former president of the Bank of China

Vitalik Buterin
Ethereum Founder, Wanxiang Blockchain Labs Chief Scientist

Henry Ma
Vice President and Chief Information Officer of WeBank

Alex Batlin
Founder & CEO of Trustology

Jae kwon
Founder of Cosmos project

David Chaum
Inventor of DigiCash, Expert on cryptography

Craig Dunn
Chairman of ISO Technical Committee 307 Blockchain and Distributed Ledger Technologies

Yutaka-Soejima
Head of Fintech Center in the Bank of Japan

Zhiguo He
Professor of Finance at University of Chicago

David Lee
Professor of Singapore University of Social Sciences

Silvio Micali
MIT Ford Professor of Engineering & Founder of Algorand

David Johnston
Chairman of Factom

Lilin Sun
Founder of Juzix & PlatOn

Wei Yu
Head of Financial department of Hengfeng bank Wuhan branch

Yuki Takishima
Director of Digital transformation policy coordination in METI, Japan

Lijian Jiao
Chief Supervisor of Zhejiang Materials Industry Logistics Investment Co. Ltd.

Anatoly V. Anisimov
Corresponding member of the National Academy of Sciences of Ukraine

Olivia Xu
Executive Director, Global Transaction Bank of DBS

Selina Lino
Chairman of DRC Foundation, CEO of the Executive Committee, DRC

Tyler Evans
CTO of BTC Media

David Bailey
BTC Media CEO

Jarrod Dicker
Po.et CEO

Simon Wang
Information Management Director CHINA CAPITAL LOGISTICS CO.,LTD.

Yanfeng Chen
CEO of Tuolian Shanghai Technology LTD

Wei Li
CEO of Qulian

Jack C. Liu
Managing Director of Asia at Circle

Jason Qiao
Chief Visionary Officer of Youbi Capital

Liz Steininger
CEO/Managing Director of Least Authority

Vincent Y. Wang
CIO of China Wanxiang Holdings Co.,LTD

Jan Liphardt
Associate Professor of Bioengineering at Stanford University

Dawn Song
Professor at UC Berkeley &Founder and CEO of Oasis Labs

Edwin Song
Principal PM of Microsoft Azure team

Daniel Zhao
In charge of industrial application division of Shanghai Wanxiang Blockchain Inc.

Sophie Gilder
Head of Blockchain & Embodied AI, Innovation Labs, Commonwealth Bank of Australia

Eric Ly
Founder of Hub, Founder of LinkedIn

Haifeng Xi
IRISnet & Bianjie Founder

XinXing Duan
Founder of Bytom

Yu Cheng
GM of health insurance department at Minsheng Life Insurance

Jihan Wu
CEO and Co-founder of Bitmain

Alistair Stewart
researcher on consensus algorithms at the Web3 foundation

Arthur Falls
Director of Communications at DFINITY

Aaron Kaplan
Co-founder/COO of Prometheum

Bjorn Wagner
Founder & Chief Commercial Officer Parity Technologies

Tech Open Day Speakers

Peter Luo
CTO of Shanghai Wanxiang Blockchain Inc.

Wenbin Zhong
Chinese Lead Developer of Qtum

Kaixiang Zhang
WeBank's Chief Architect of Blockchain and plaform architect for FISCO BCOS

Jack Lu
Wanchain Founder/CEO

Harriet Cao
Founder of IRISnet & Bianjie

Matej Michalko
Decent CEO

Sunny Aggarwal
Researcher and core dev at Tendermint/Cosmos

Herbert Yang
AWS Head of Business Development, Greater China

Lianghong Fei
AWS Principle Evangelist

Jian Wang
eNotes CEO/FOUNDER

ISME
SlowMist Security Director

Xia Yang
Founder & CEO of Chengdu LianAn Technology; Associate Professor of UESTC.

Shenglin Li
Chief Architect of PlatOn

Yi Tang
ConsenSys China Lead

Jacky Hsu
Principal PM manager of Microsoft Azure team

Terry Tai
CEO of Nervos Foundation

Jason Jones
Entrepreneur-In-Residence, ConsenSys

Zaki Manian
Executive Director of Trusted IoT Alliance

Marian Podmajersky
Blockchain Engineer of DECENT

Jun Li
Founder of Ontology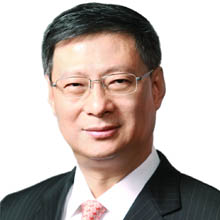 Lihui Li
Former President of the Bank of China
Former President of the Bank of China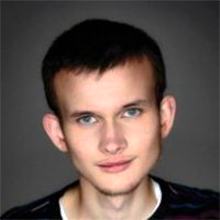 Vitalik Buterin
Ethereum Founder,Wanxiang Blockchain Labs Chief Scientist.
The co-founder and inventor of Ethereum, which is known as a combination of distributed systems and software application development platforms to create new digital money and distributed applications over the Ethereum Blockchain.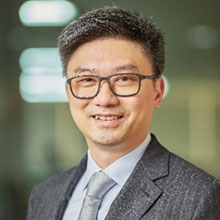 Henry Ma
Vice President and Chief Information Officer of WeBank.
Henry oversees the strategic planning and development of Fintech business at WeBank. Prior to WeBank, Henry has served as General Manager at Ping An Technology Co., Ltd. Prior to that, Henry had lived and worked in Silicon Valley for more than 10 years. Henry has received his Bachelor of Science degree with Highest Honors from UC Berkeley and a Master of Science degree in Computer Science from Stanford University. With years of professional studies and working experience, Henry had successfully completed the IT integration and constructed the management system for many well-known enterprises.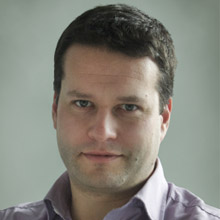 Alex Batlin
Founder & CEO of Trustology
Alex Batlin is the Founder and CEO of Trustology. Trustology is a FinTech startup that's building a smart crypto custody platform to safeguard client's assets. Previously, Alex was Head of Emerging Business & Technology team and Blockchain Lead at BNY Mellon. Prior to joining BNY Mellon, Alex was the founding Head of both UBS's FinTech Innovation Lab. Prior roles included Head of UBS's Technology Research Service, Engineer in UBS's Technology R&D team, and Head of SDLC services. Further back, Alex worked at Nomura, JPMorgan and CSC. Further back, Alex worked at Nomura, JPMorgan and CSC. He has a degree in Computer Science from University of Bristol, and was included in The 2015 FinTech Finance35 and The 2016 FinTech 40 lists.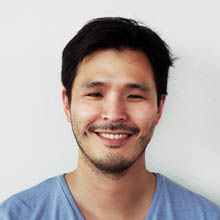 Jae kwon

Founder of Cosmos project
In 2005, he obtained a bachelor's degree in computer science from Cornell University. He worked as a software development engineer in companies such as Alexa/Amazon in Silicon Valley, and later led the mobile application development team at Yelp. Jae is one of the pioneers, who worked on the idea of Proof-of-Stake to fight against the drawbacks of PoW. He is the first person who started talking about applying BFT research in a PoS public blockchain context. And in 2014, he invented Tendermint. He then came up the idea of building an internet of blockchains in order to solve the problem of interoperability and scalability.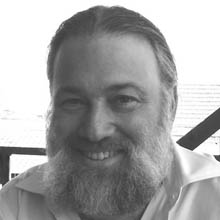 David Chaum
Expert on cryptography
Widely recognized as the inventor of digital cash, David Chaum is also known for other fundamental innovations in cryptography, including privacy technology and secure election systems. With a PhD in Computer Science from UC Berkeley, he taught at NYU Graduate School of Business and the University of California, led a number of breakthrough projects as well as founded the International Association for Cryptologic Research, the cryptography group at the Center for Mathematics and Computer Science in Amsterdam, DigiCash, the Voting Systems Institute, and the Perspectiva Fund. Chaum has been working behind the scenes on his latest venture, Mutiny Labs, to debut in 2019.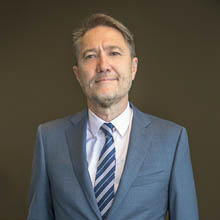 Craig Dunn
Chairman of ISO Technical Committee 307 Blockchain and Distributed Ledger Technologies
Craig was appointed chair of the International Standards Technical Committee for Blockchain and Distributed Ledger Technologies (ISO/TC 307) in 2017. Craig also chairs the Australian Government's Fintech Advisory Group and Stone and Chalk, Australia's leading fintech incubator. He is also a member of the NSW Government's Quantum Computing Fund Advisory Panel. Craig has over 25 years' experience in the financial services sector and was CEO of AMP Limited for six years from 2008 to 2013. Before joining AMP, he was CEO of a Malaysian insurance company, a joint venture of Colonial Limited. Craig also lived and worked in Europe and elsewhere in Asia with KPMG. He is a former chair of the Financial Services Council and was a member of the Financial Services Advisory Committee to the Federal Treasurer, Australian Financial Centre Forum (Johnson Report), Australian Government's Financial Literacy Board and, most recently, the Financial System Inquiry (or Murray Inquiry). Craig holds a Bachelor of Commerce from the University of Melbourne and is a Fellow of The Institute of Chartered Accountants in Australia.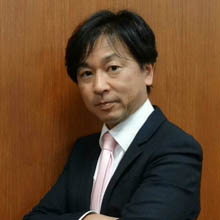 Yutaka Soejima
Head of Fintech Center at the Bank of Japan
Yutaka SOEJIMA is Head of Fintech Center and Deputy Director-General of Payment and Settlement Systems Department in the Bank of Japan. He joined the Bank in 1990 and mainly worked in research sections covering financial markets, bank supervision, macro prudence, financial engineering, risk management, payment and settlement systems and economic developments. Some of his papers applied state-of-the-art technology like AI, high frequency data, Artificial markets, social network analysis, GIS and text analysis for the Bank's current concerns. He engaged in the first issue of "Financial System Report" and "Market Review", a forerunner of "BOJ Review". He holds a MA in Economics from University of Washington and a BA from Kyoto University.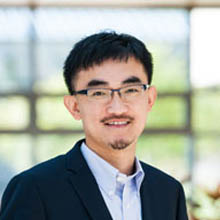 Zhiguo He
Professor of Finance at University of Chicago
Professor He serves as a Professor of Finance, PhD area advisor, and Faculty Director of Fama-Miller center at the University of Chicago, Booth School of Business. His main research interest lies in the implications of agency frictions and debt maturities in financial markets and macroeconomics, with a special focus on contract theory and banking. He focuses the role of financial institutions in the 2007/08 global financial crisis, and his work has been published in leading academic journals including American Economic Review, Econometrica, Review of Economic Studies, Journal of Finance, Review of Financial Studies, and Journal of Financial Economics, and he is serving as Associate Editor for both Journal of Finance and Review of Financial Studies. Professor He received his bachelor and master degrees from Tsinghua University in Beijing, and obtained his PhD from Kellogg School of Management at Northwestern University. He has been named a 2014 Alfred P. Sloan Research Fellow, and has won numerous awards for his outstanding scholastic record, including Lehman Brothers Fellowship for Research Excellence in Finance in 2007, the Swiss Finance Institute Outstanding Paper Award in 2012, the Smith-Breeden First Prize in 2012 and the Brattle Group First Prize in 2014. Before joining the Chicago Booth faculty in 2008, he worked as a stock analyst at the China International Capital Corporation in Beijing in 2001, and was visiting the Bendheim Center for Finance at Princeton University as a post-doc fellow.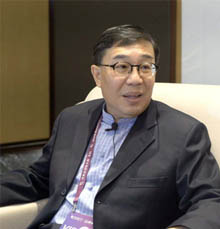 David Lee
Professor of Singapore University of Social Sciences
Lee is the professor of quantitative finance at Singapore University of Social Sciences. He was a senior consultant of the Singapore University of Management, dean of the Singapore Institute of Financial and Economic Research, vice president of the Singapore Economics Association, founding vice chairman of the Singapore Branch of the Alternative Investment Management Association, and Singapore stocks, member of the Exchange Security Committee and member of the Financial Research Board of the Singapore Monetary Authority (Central Bank). Professor Guoquan Li is also the founder of several other financial and educational institutions, including the American Left Bank College and Singapore's Fuyi Financial founding. Main research directions: blockchain and cryptocurrency, digital finance and online banking, digital banking, Asian macro finance, social effect investment, inclusive finance and global asset allocation.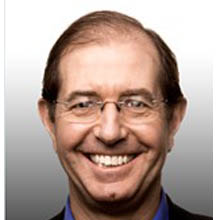 Silvio Micali
MIT Ford Professor of Engineering & Founder of Algorand
Silvio Micali is the founder of Algorand. He has received his Laurea in Mathematics from the University of Rome, and his PhD in Computer Science from the University of California at Berkeley. Since 1983 he has been on the MIT faculty, in Electrical Engineering and Computer Science Department, where he is Ford Professor of Engineering. Silvio's research interests are cryptography, zero knowledge, pseudorandom number generation, secure protocols, and mechanism design. Silvio is the recipient of the Turing Award (in computer science), of the Goedel Prize (in theoretical computer science) and the RSA prize (in cryptography). He is a member of the National Academy of Sciences, the National Academy of Engineering, and the American Academy of Arts and Sciences.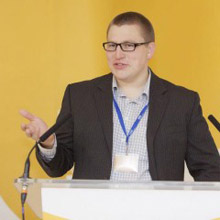 David Johnston
Chairman of Factom
"David Johnston has been a CEO of several technology startups, David Johnston is an active angel & venture stage investor, board member & advisor to growth stage companies and open source software projects in the blockchain space. Factom® was established in 2014 by a team of eight co-founders who recognized the need to make the world's systems more honest. In the past, distributed records, information and documents have been difficult to protect, challenging to synchronize, and impossible to truly verify because of the manual effort involved. At Factom®, we support a future of transparent business practices with our industry changing products. We value honesty, transparency and strive to change the future through the software we build."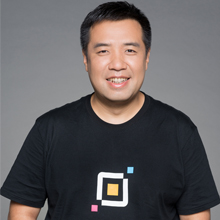 Lilin Sun
Founder of Juzix & Platon
Worked at China UnionPay before founding Juzhen Financials. Dedicated to promoting the applications of blockchain in clearing and settlements and other financial usecases. Served as senior executive at the payment devision of Unionpay. In charge of business development and innovation of the payment system of Unionpay. Holds several Patents of payment system.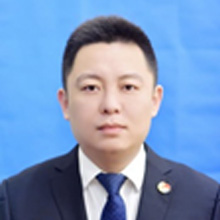 Wei Yu
Head of Financial department of Hengfeng bank Wuhan branch
Graduated from Zhongnan University of Economics and Law, Law. After graduation, he entered the People's Court of Wuhan Wuchang District as an engrossment clerk . In 2006, he joined the joint-stock commercial bank as the head of individual business and the vice-president of the branch responsible for the company's business for 12 years. He was responsible for the preparation of the Guanggu Branch of the Huaxia Bank (the Science and Technology Financial Innovation Center of the Huaxia Bank, two brands and one institution of the Science and Technology Branch) and responsible for the science and technology financial business. He joined the preparatory group of the Wuhan branch HengFeng Bank in 2017, currently he is the head of the branch financial business department.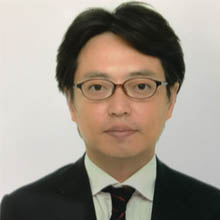 Yuki Takishima
Director of Digital transformation policy coordination in Ministry of Economy, Trade and Industry(METI), Japan
Yuki Takishima is the director of Digital transformation policy coordination in Ministry of Economy, Trade and Industry(METI), Japan. He joined METI in 2001 and mainly worked in SME finance, ODA, trade policy, cybersecurity and digital transformation of government. He coordinated in the METI's budgeting process of 2018 fiscal year. He holds a MA in public policy from Harvard Kennedy School.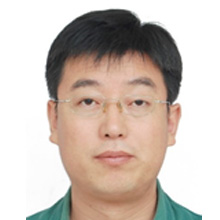 Lijian Jiao
Chief Supervisor of Zhejiang Materials Industry Logistics Investment Co. Ltd
MBA of Zhejiang University, Chief Supervisor of Zhejiang Materials Industry Logistics Investment Co. Ltd., a first-class subsidiary of Wuchan Zhongda Group (listed in Global Top 500 Enterprises since 2011). He worked in the Wuchan Group's Industrial Department, Modern Distribution Department, Information Office, Logistics Department, and Real Estate Department in turn. He has nearly 17 years of work experience in production materials distribution enterprises, mainly engaged in the management of production materials distribution, enterprise information management, business model innovation and risk management etc.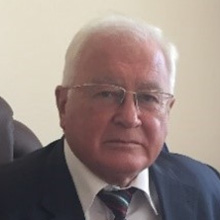 Anatoly V. Anisimov
Corresponding member of the National Academy of Sciences of Ukraine
Over the past forty years, Professor Anatoly V. Anisimov's lectures at the Taras Shevchenko National University of Kyiv (Ukraine) have covered such topics as artificial intelligence and neural networks, theory of coding, cryptography and information security, theory of computing, data compression, parallel algorithms and programming, NLP. His research works in these areas produced more than 250 scientific publications. He is a corresponding member of the National Academy of Ukraine and a member of the IEEE society.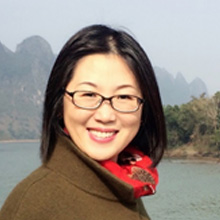 Olivia Xu
Executive Director, Global Transaction Bank of DBS
Olivia Xu joined DBS Bank (China) Limited in Aug 2017 as the Product Head for Cash Management and Trade Finance (including Supply Chain Finance) in China. Olivia Xu has 20+ years of banking experience, mostly with Citibank in New York headquarters, and also in London, Singapore and recently in China, specializing in working capital solution optimization for Fortune 500 companies. Olivia Xu has a MBA from New York University and a Bachelor's Degree from Jilin University.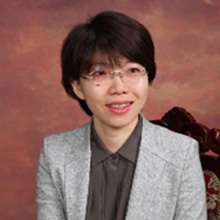 Selina Lin
Chairman of DRC Foundation, CEO of the Executive Committee, DRC
With two decades of working experience in the financial sector, Ms. Lin has specialized in risk management and risk control for 10 years. She once has been the leader of Credit Risk Solutions in IBM and then served as a partner of EY in Fintech Transformation & Innovation, She is always advocating a concept of "RegTech" and promoting "Proactive, Procedural, and Functional Supervision" in the technical innovation field.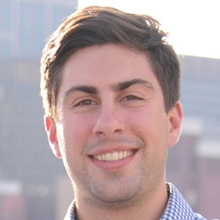 Tyler Evans
CTO of BTC Media
Tyler is the Chief Technology Officer at BTC Media, an information and infrastructure company devoted to enabling permissionless innovation and democratizing access to financial services. Through its subsidiaries, BTC Inc. runs business units including publisher of the world's leading digital and print publications dedicated to blockchain spaces, internationally recognized conference series, a blockchain venture studio, a marketing firm and more. BTC Inc. has reached millions of readers, worked with hundreds of clients and launched technology solutions to create a more decentralized future. Tyler is also a board member of Po.et.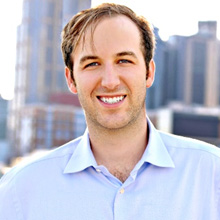 David Bailey
BTC Media CEO
As the cofounder and chief executive officer of BTC Media, David Bailey is an industry leader and evangelist for the decentralized future. Since 2013, BTC Media has grown to offer critical intelligence, brand-building expertise and technical incubation specialized for the blockchain through its divisions BTC Media, BTC Labs and BTC Studios, as well as industry-building projects like Po.et and CoinCart. Under Bailey's direction, the company now operates in multiple countries. Bailey is also a member of the board for the Blockchain Education Network and he remains an angel investor for emerging blockchain-based projects.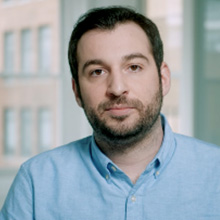 Jarrod Dicker
Po.et CEO
He is currently the chief executive officer of Po.et, a decentralized media technology company. Dicker is credited with bringing blockchain technology to the media and advertising space. He formerly led innovation at the Washington Post and held similar roles at RebelMouse,Time Inc.and the Huffington Post.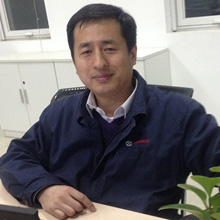 Simon Wang
Information Management Director CHINA CAPITAL LOGISTICS CO.,LTD.
Advanced Logistics Specialist Information Technology Application Specialist China Logistics Equipment Committee of CFLP Rich experience in information strategic planning, information system architecture planning, large-scale IT project implementation and enterprise information management. Has a good sensitivity to the development of information technology, is good at combining information technology with industry applications, business scenarios, block chain technology in the automotive logistics industry application landing promoter.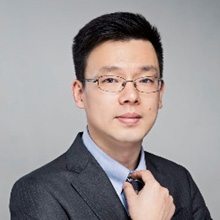 Yanfeng Chen
CEO of Tuolian Shanghai Technology LTD
Founder of Tuolian Shanghai Technology LTD , a Custodian Service Provider. Co-founder of a big data analytics company for business and AML service. Good expertise in Blockchain and cryptography and security. M.A in electronic engineering of Shanghai Jiao Tong University.
Wei Li
CEO of Qulian Technology
Dr. Li Wei, chief executive officer of Qulian, graduated from Computer Science and Technology College, Zhejiang University. His research mainly focuses on the the distributed system and data consistency. He has over ten years' work experiences in Fintech. He used to work in Microsoft Research Asia, State Street Bank and Schooner Information Technology (Silicon Valley Start-up company). In late 2015, he started the work in the research and development of the consortium blockchain named Hyperchain. In early 2016, he founded Hangzhou Qulian Technology Co., LTD and worked on the low layer architecture design and key algorithm optimization. Meanwhile, he devotes himself to the application of blockchain in the real industry and works together with many big financial customers, such as CZBank, Shanghai Stock Exchange and etc. At the same time, he served as an expert member in the working group of interbank markets blockchain, and is an invited expert of the China Financial Technology 50 Forum.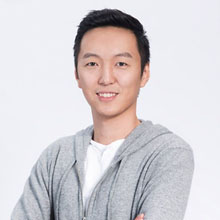 Jack C. Liu
Managing Director of Asia at Circle
Jack is a widely-recognized key opinion leader and entrepreneur in the cryptocurrency and digital asset community. He has been featured by Bloomberg and has been hosted at numerous public and private speaking events to provide insights and education on key industry trends. He previously served as Chief Strategy Officer of OK Group where he led OKCoin's international expansion and co-founded the global settlement network OKLink.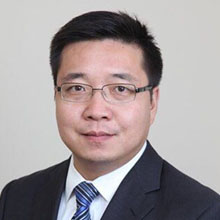 Jason Qiao
Chief Visionary Officer of Youbi Capital
Former Executive Director of J.P. Morgan Asset Management Master of FinMath, UChicago. Former Executive Director of J.P.Morgan Asset Management. Head of Portfolio Construction and Quant Strategy for Specialized Strategy Team of Private Bank in NYC, sitting as member of the Investment Committee. With 12+ years of experience in JPMorgan, he had extensive experience in asset management, private wealth management, and Investment. His recent focuses cover innovative investment product design, especially with big data, AI, and Blockchain.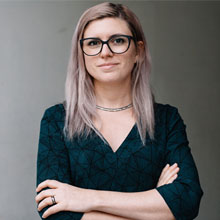 Liz Steininger
CEO/Managing Director of Least Authority
Liz Steininger is the CEO/Managing Director of Least Authority in Berlin, a company supporting people's right to privacy through security consulting and building secure solutions. Prior, she managed financing for Internet freedom projects at the Open Technology Fund. Liz has over 16 years of experience as a Project Manager, Program Manager and Analyst on numerous tech development projects in both private companies and public organizations. She holds an M.S. in Management & Technology from Carlow University (2007) and B.S. in Digital Media from Drexel University (2001) in the United States of America.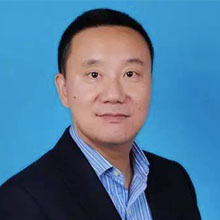 Vincent Y. Wang
Chief Innovation Officer (CIO) of China Wanxiang Holdings Co.,LTD
Vincent Y. Wang is the Chief Innovation Officer (CIO) of China Wanxiang Holdings Co.,LTD, responsible for Wanxiang's technology planning, strategic investments, business model innovation, global partnerships, and, ultimately, incorporating and operating Wanxiang's Innovation & Entrepreneurship platform. Before joining Wanxiang, Vincent was the General Manager of IBM Greater China's New Business Initiatives organization. Throughout the 23 years of his career, Vincent held a series of executive positions at leading multinationals incl. Intel, Infineon and SMIC, and he co-founded Tangram Technologies Inc. Vincent holds an MBA degree from UC Berkeley, and Master of Science in Material Science Engineering from University of Southern California.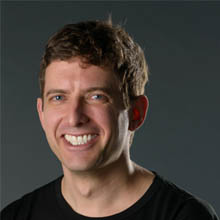 Jan Liphardt
Associate Professor of Bioengineering at Stanford University
Jan Liphardt is an Associate Professor of Bioengineering at Stanford University. He is interested in technology-enabled healthcare, with a special focus on healthcare data, analytics, and privacy. Jan is a Searle Scholar, a Sloan Research Fellow, a Hellman Fellow, and the recipient of a Mohr Davidow Ventures Innovator's Award. Jan teaches the "Engineering Living Matter" (BioE80) course with Drew Endy, the module on AI/Machine Learning in BioE301C, and a crypto/blockchain class (BioE60 - Beyond Bitcoin: Applications of Distributed Trust). Most recently, Jan founded the Distributed Trust Initiative at Stanford (cryptolab.stanford.edu).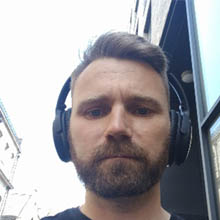 George Ornbo
CTO of Clearmatics
George Ornbo is Chief Technology Officer at Clearmatics. George also oversees the research teams at Clearmatics with focuses on Interoperability, Privacy, Consensus and Network Economics. Prior to Clearmatics George was involved in a number of startups around bluetooth low energy, high frequency audio and multiplayer games. George has published educational books on Node.js and Go under the Sams Teach Yourself series.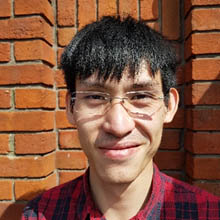 Chris Chung
Blockchain engineer of Clearmatics
An engineer at Clearmatics, Chris is a member of the *research-focussed* Interoperability team that designed and developed Ion. Chris' background as a physicist and prior experience in commercial development couple effectively in the architecting of new approaches and ideas. He believes that abstraction is the crux of elegant design.
Vilhelm Sjöberg
Associate research scientist at Yale University
Vilhelm Sjöberg is an associate research scientist at Yale University. He received his Ph.D. in Computer Science from the University of Pennsylvania in 2015. He is an expert in software verification, programming languages, and type systems. His thesis research focused on making dependent type systems more attractive for general purpose programming languages by making it optional to prove that functions terminate, and by incorporating automatic theorem proving via congruence closure. Currently he is interested in language support for layered verified systems like CertiKOS. Dr. Sjöberg is winner of 2016 ACM SIGPLAN John C. Reynolds Doctoral Dissertation Award.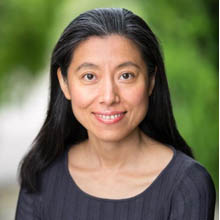 Dawn Song
Professor at UC Berkeley & Founder and CEO of Oasis Labs
Dawn Song is a Professor in the Department of Electrical Engineering and Computer Science at UC Berkeley. Her research interest lies in deep learning, security, and blockchain. She has studied diverse security and privacy issues in computer systems and networks, including areas ranging from software security, networking security, distributed systems security, applied cryptography, blockchain and smart contracts, to the intersection of machine learning and security. She is the recipient of various awards including the MacArthur Fellowship, the Guggenheim Fellowship, the NSF CAREER Award, the Alfred P. Sloan Research Fellowship, the MIT Technology Review TR-35 Award, the Faculty Research Award from IBM, Google and other major tech companies, and Best Paper Awards from top conferences in Computer Security and Deep Learning. She is ranked the most cited scholar in computer security (AMiner Award). She obtained her Ph.D. degree from UC Berkeley. Prior to joining UC Berkeley as a faculty, she was a faculty at Carnegie Mellon University from 2002 to 2007. She is also a serial entrepreneur, including Ensighta Security (acquired by FireEye Inc.) and Menlo Security. She is currently the founder and CEO of Oasis Labs, creating privacy-first cloud computing on blockchain.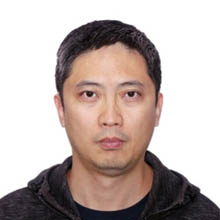 Edwin Song
Principal PM of Microsoft Azure team
Edwin Song is the Principal PM of Microsoft Azure team. He has ~20 years' successful experience in IT include performance tuning tools, display and video drive, H5 Web OS, distributed multimedia processing and transmission cloud platform design and development of large projects. Hold more than 10 patents in United States and China. After joining Microsoft, he served as MySQL PaaS product manager for Azure Cloud Computing and is currently working on blockchain related initiatives.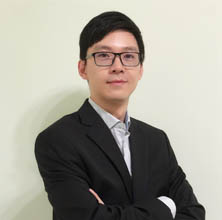 Daniel Zhao
In charge of industrial application division of Shanghai Wanxiang Blockchain Inc.
Daniel Zhao, responsible for industrial application division of Shanghai Wanxiang Blockchain Inc.. He has over 10 years of experience in the automotive industry, especially automotive r&d, SCM and international trade. After join in Wanxiang team, he is mainly engaged in product research and design for industrial application. The application of supply chain which based on block chain technology is implemented. It helps enterprises save cost, improve efficiency as well. And wish to build a new ecosystem of blockchain.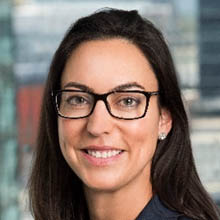 Sophie Gilder
Head of Blockchain & Embodied AI, Innovation Labs, Commonwealth Bank of Australia
Sophie is responsible for Commonwealth Bank's portfolio of blockchain and embodied AI/social robotics projects, including design, development and testing of prototypes to drive commercial outcomes. The team collaborates closely with the customers, fintechs, government and industry participants to experiment in order to fuel innovation, and uncover insights and knowledge to create customer value. Sophie has a background in investment banking, working in capital markets in Europe and Australia.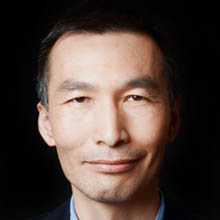 Eric Ly
Founder of Hub, Founder of LinkedIn
Eric Ly is a successful Silicon Valley four-time serial entrepreneur. In 2002, Ly co-founded LinkedIn with several other Stanford co-founders, serving as its founding Chief Technology Officer. LinkedIn became the world's largest professional network with more than 500 million users. Ly is currently working on Hub, a blockchain project focusing on second-party trust and investigating the potential of blockchain to bring transformational change over the next 20 years.
Haifeng Xi
IRISnet & Bianjie Founder
Haifeng Xi, founder of IRISnet & Bianjie. Haifeng has an M.S degree in ECE from the University of Maryland. Haifeng worked as CTO for Wanxiang Wancloud before starting IRISnet project. He also worked as senior architect for two leading financial companies In US, then he came back to China worked in the capacity of CTO for three companies, one of which is NASDAQ listed.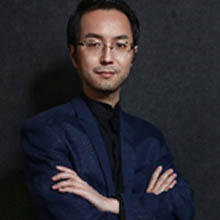 XinXing Duan
Founder of Bytom
Financial and Technology researchers, the Gates Foundation scholarship winner, former senior engineer Lucent-Bell Lab. He used to be Vice President and lead researcher of OKCoin . Meanwhile, he also published two books "Blockchain: Reshape economy and world","Blockchain Development and Practices".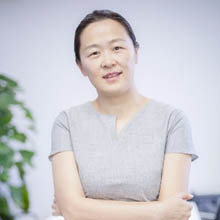 Yu Cheng
GM of health insurance department at Minsheng Life Insurance
GM of health insurance department at Minsheng Life Insurance Company, Ltd. Partner of distributed business innovation consulting service at Wanxiang Blockchain Inc. Leader of "Minsheng Life - Wanxiang Blockchain" joint innovation group. More than 18 years of practical experiences in Internet and finance, specialized in cross-industry innovation such as blockchain, international settlements/QFII, real estate, etc. During practice of blockchain in insurance industry, Chengyu believes that blockchain not only brings a technology innovation, but also reforms the way we think. Blockchain enables us to design products in a more digital and distributed manner.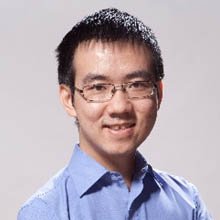 Jihan Wu
CEO and Co-founder of Bitmain
Mr. Jihan Wu was graduated from Peking University with Bachelors' degree in both Economics and Psychology. He joins the Bitcoin community since 2011. He was co-founder of 8btc.com and was the translator of the Chinese version of Satoshi's Bitcoin white paper. In 2013, Mr. Wu founded BITMAIN as the lead angle investor, Director and Co-CEO BITMAIN, in charge of marketing, sales, investments and investor relations. Before this he was a financial analyst and investment manager of private equity Fund of Funds.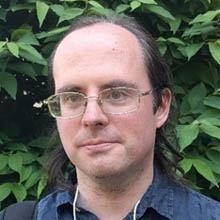 Alistair Stewart
researcher on consensus algorithms at the Web3 foundation
Alistair Stewart is a researcher on consensus algorithms at the Web3 foundation. He has a PhD and has been a postdoc in theoretical computer science.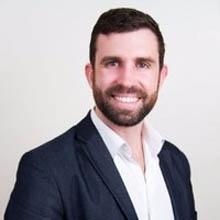 Arthur Falls
Director of Communications
Arthur joined DFINITY after implementing ConsenSys' initial content marketing strategy. He has a background in journalism, content marketing, and media production and has produced several popular blockchain-centric podcasts, most notably Beyond Bitcoin, The Ether Review, and The Third Web.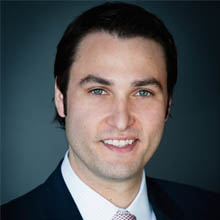 Aaron Kaplan
Co-founder/COO of Prometheum
Co-founder/COO of Prometheum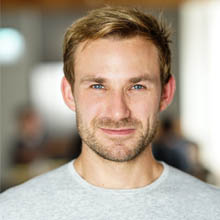 Bjorn Wagner
Founder & Chief Commercial Officer Parity Technologies
Founder & Chief Commercial Officer Parity Technologies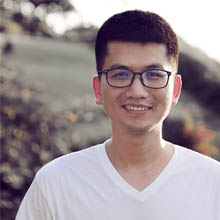 Wenbin Zhong
Chinese Lead Developer of Qtum
Wenbin Zhong was graduated from Shanghai Jiao Tong University, and Chinese Academy of Sciences. He is currently the Chinese Lead Developer of Qtum, focusing on Qtum Core and Qtum-x86 development. Wenbin had known Bitcoin and even mined cryptocurrency since 2013, and has solid knowledge on blockchain technologies. Before joining Qtum, Wenbin worked as senior developer in SYNOPSYS, and has over 4 years of experience in large-scale software development.
Kaixiang Zhang
WeBank's Chief Architect of Blockchain and plaform architect for FISCO BCOS
WeBank's Chief Architect of Blockchain and plaform architect for FISCO BCOS (Blockchain open source project). Kaixiang has spent many years working in Tencent and has extensive experience in areas like distributed systems, network security, internet services and etc. Now, his focus is on the research of blockchain technology, promotion of blockchain-based services, and involvement in open source projects & communities.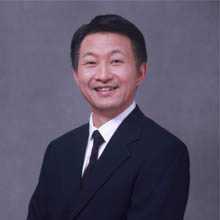 Jack Lu
Wanchain Founder/CEO
Graduated from Peking University and The Ohio State University. Blockchain entrepreneur and technical expert. Cofounded Factom in 2014. Founded Wanglutech, which brings Blockchain technology to a greater range of applications.
Peter Luo
CTO of Shanghai Wanxiang Blockchain Inc.
Mr. Luo, the Chief Technology Officer of Wanxiang Blockchain Inc., Director of product and development team, and Leader of ISO TC307/WG1, has over 15 years of experience in IT technology planning and management. He had worked at a securities and futures exchange under the China Securities Regulatory Commission, during that time he had participated in joint projects with leading global exchange groups including Nasdaq, NYSE, NYSE Euronext and etc. in which he had established deep connections with architects from Europe and the United States. He has a global vision and a deep technical background in the financial sector. He has strong research skill in blockchain technology and its applications in the financial industry.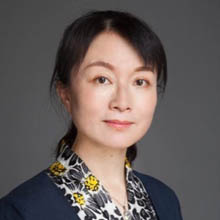 Harriet Cao
founder of IRISnet & Bianjie
Prior to developing IRISnet, Harriet worked for IBM Research in various capacities including Director of IBM Research Shanghai Lab and was the recipient of 2010 INFORMS Wagner Prize. Harriet has an M.S degree in Robotics from CMU and an M.S. degree in Control from Tsinghua University.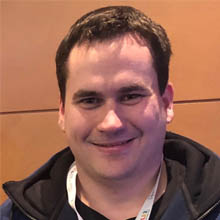 Matej Michalko
Decent CEO
Matej Michalko is a BlockchainPioneer with 7+ years of blockchain and cryptocurrency experience. He is the founder and CEO of DECENT and Co-Founder of ALAX. Matej's passion and expertise with Bitcoin traces back to the year of 2011, when he started mining on his own laptop, switching to GPUs and ASICs later on. He served as the CEO of many Bitcoin, Blockchain and Cryptocurrency conferences in Austria, China, Belgium, UK (BitcoinExpo, Central European Bitcoin Expo, BTC2B Congress) and more. Matej founded the first Bitcoin Marketing agency in the world. He also founded the first Cryptocurrency e-Gaming Consulting Firm and served as a consultant in the Isle of Man. Matej is a regular speaker at major conferences about the immense potential and vertical integration of Blockchain Technologies into various industries. He now serves as CEO of DECENT and is on the mission to lead the redefinition of the internet enabled by DECENT Blockchain Network.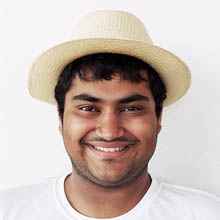 Sunny Aggarwal
Researcher and core dev at Tendermint/Cosmos
Sunny Aggarwal is a researcher and core dev at Tendermint/Cosmos focusing on proof of stake, blockchain interoperability, and mechanism design. He also is a cofounder of the Blockchain at Berkeley organization and a co-host of the weekly Epicenter podcast.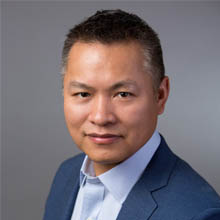 Herbert Yang
AWS Head of Business Development, Greater China
Herbert Yang has been a senior executive in multiple high-growth startups and MNC in technology, media and finance and a serial Internet entrepreneur with nearly 20 years of leading innovation and accelerating growth. Herbert builds startup ecosystem for AWS, works with investors and startups to discover and enable the next generation of unicorns.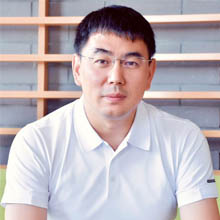 Lianghong Fei
AWS Principle Evangelist
Lianghong Fei has more than 20-year experience in IT industry and software development. He used to work in famous multi-national companies such as Microsoft and Apple as architect and technical consultant, and participated in the design, development and project management of many large scale software projects. He is currently focusing on technology areas such as cloud computing and internet application, and is devoted to help developers in China build next-generation internet applications based on cloud computing.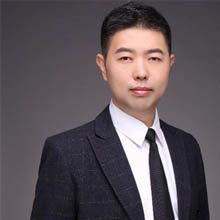 Jian Wang
eNotes CEO/FOUNDER
Mr. Wang has been involved to found the Germany Certgate GmbH which major participated in the German Government Security Mobile Phone SiMKo system. As the pioneer in blockchain technology, he leads the team own 20+ blockchain patents with the completion of independent license chain technology, the SDP Security Solution based on blockchain. He also represented as the advisor to many promising projects, such as Cybex, Scry.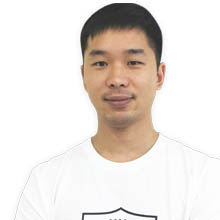 ISME
SlowMist Security Director
SlowMist Security Director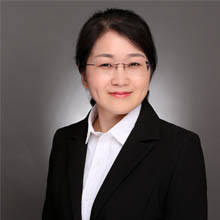 Xia Yang
Founder & CEO of Chengdu LianAn Technology; Associate Professor of UESTC.
As an associate professor of UESTC, Ms. Yang is a pioneer and an expert of formal verification technology for blockchain. She successfully developed the world's first automated smart contract formal verification tool – VaaS, orienting multiple blockchains such as Ethereum and EOS etc. With over 10 years working experience on formal verification technology for security-critical software, she has provided long-term service of formal verification for security-critical software in aerospace and military industries. She has also been working on developing embedded security-critical software systems for Microsoft, Huawei, China Electronics Technology Group Corporation No.30 Institute and so on. Around 10 national major projects of security software are led by her and she was the founder of other 2 companies. Ms. Yang is the councilor in the CCF Blockchain Committee and CC international standards for computer security, and has published more than 30 academic papers and applied for more than 20 patents.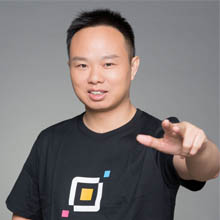 Shenglin Li
Chief Architect of PlatOn
Senior System Architecture Specialist in distributed computing for Aspire Digital and China Telecommunications Research Institute. One of China's top distributed architects with more than 15 years of experience in the high-speed distributed computing field. Led the team to implement enterprise-class blockchain platform providing carrier-class services for commercial use. Jointly launched enterprise-grade BCOS open-source blockchain architecture in 2017. Independently developed a cutting-edge circuit compiler for MPC.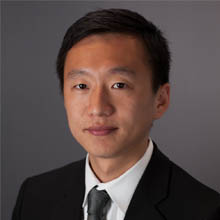 Yi Tang
ConsenSys China Lead
ConsenSys China Lead. Co-author of the first blockchain security guide in China, early member of self-sovereign identity project uPort, venture investor of blockchain and cyber security startups; engagement manage of Ernst & Young US cyber security services. Yi earned his MBA from Columbia University, Master of Computer Engineering from Virginia Tech, where his research on computer networks won IEEE SECON 2011 best paper award.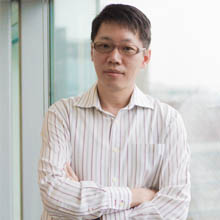 Jacky Hsu
Principal PM manager of Microsoft Azure team
Jacky Hsu is the Principal PM manager of Microsoft Azure team. He has +20 years' successful experience in IT including marketing, evangelism and R&D, and extensive working background in Greater China and Asia Pacific region. Jacky used to work in MSDN, Windows team and is in Azure team working on blockchain related initiatives.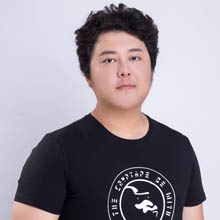 Terry Tai
CEO of Nervos Foundation
CEO of Nervos Foundation,Co-founder of Teahour.FM,Core developer of Yunbi & Peatio,Co-founder of Fengche.co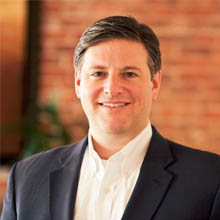 Jason Jones
Entrepreneur-In-Residence, ConsenSys
Jason Jones –Entrepreneur-In-Residence, ConsenSys. Jason Jones is an entrepreneur and investor. He has invested in over 200 technology companies over the past 20 years and he has launched numerous businesses. He is currently an Entrepreneur-In-Residence at ConsenSys focused on financial services projects. He is also a board member for the Cardinal Rose Group, a fintech holding company that operates LendIt Fintech, a global fintech events business, and NSRInvest, a marketplace lending robo-advisor. Previously, Jason founded HighStep Capital, a data driven, technology focused investment firm. Earlier in his career, Jason worked as a technology portfolio manager/analyst at J. Goldman & Co.,SAC Capital, Goldman Sachs, Cambridge Associates, and Fidelity Investments. Jason holds an MBA from the Johnson School at Cornell University where he was a Park Leadership Fellow and a BS from Babson College. He is originally from the Boston area and he currently resides in the NYC area.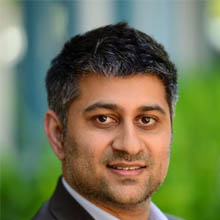 Zaki Manian
Executive Director of Trusted IoT Alliance
Zaki Manian, Executive Director of Trusted IoT Alliance, is a prolific contributor to the development of blockchain and cryptocurrency technology. Zaki has deep expertise in cryptography and distributed consensus system. He is an advisor to IRISnet project and also leading Tendermint Labs.
Marian Podmajersky
Blockchain Engineer of DECENT
During Masters and PhD program, Marian conducted research of self-tuning solver and new computational methods for model-based dynamic optimization of real-time processes. During his professional career time, he worked as field engineer and project manager for process control, telemetry, supervisory control and IoT. In parallel, he built mining setups for proof-of-work. Later on, he joined blockchain industry. Firstly, as an advisor, secondly as a founder building research and development hub for DECENT with focus on ready-to-use lab exercises, templates for use cases, and benchmarks of various deployment setups.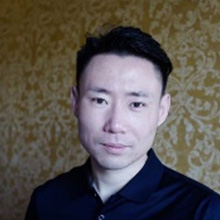 Jun Li
Founder of Ontology
Li has a rich academic background, including a Bachelor's degree in Computer Science, Master's in Communication Engineering, MBA, and PMP. He is a senior blockchain architect and blockchain solutions professional with 16 years' work experience in IT and fintech. Li previously provided technical architecture, management, and planning support for top international IT firms and major Chinese financial exchanges. He has taken part in the architecture design and technical management of many major systems, and has built up multiple technical teams and systems from scratch. Li also has a profound knowledge of the finance industry, excelling at internal management and external communication.