Speakers
World-renowned speakers will share their latest views on blockchain(The list is not in any specific order)
Peter Luo
Wanxiang Blockchain CTO

Nick Szabo
Computer Scientist, Legal Scholar Cryptographer

Vitalik Buterin
Ethereum Founder, Wanxiang Blockchain Labs Chief Scientist

ZHITAO MA
The Vice President and Chief Information Officer of WeBank

Patrick Byrne
CEO and Founder of OverStock

Lilin Sun
Juzix CEO and Founder

YUKO KAWAI
Head of FinTech Center,Bank of Japan

JED MCCALEB
Co-Founder and CTO of Stellar, Founder of Ripple, Creator of eDonkey

Lilin Sun
Juzix CEO and Founder

Philippa Ryan
Co-ConvenorofISO/TC307 Smart Contracts Working Group

Nick Giurietto
Chief Executive, Australian Digital Commerce Association

Jaw Kwon
CEO and Founder of Tendermint, Founder of Cosmos

Xia Yang
UESTC Associate Professor, Postdoctor

Lianjin Huang
Huawei VP, Chief Blockchain Expert and Chief Identity Management System Architect, CISSP

David Johnston
Factom Chairman

Dominic Williams
String Labs CTO and President

Tom Ding
String Labs Co-founder and CEO

Paul Snow
Chief Architecture Officer at Factom

Alex Batlin
Head of Innovation at BNY Mellon


Christopher Seifert
Project Developer at Brainbot Technologies.


Jan Xie
CEO & Co Founder of Cryptape Technology Co.,Ltd


Samson Mow
Blockstream CSO


Renato Grottola
Global Director M&A Officer & Digital Transformation at DNV GL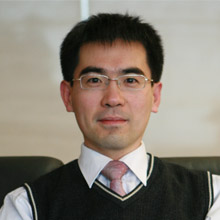 Peter Luo
Wanxiang Blockchain CTO

Mr. Luo is the CTO of Wanxiang Blockchain who has over 15 years of experience in IT technology planning and management. He had worked at a securities and futures exchange under the China Securities Regulatory Commission, during that time he had participated in joint projects with leading global exchange groups including Nasdaq, NYSE, NYSE Euronext and etc. in which he had established deep connections with architects from Europe and the United States. He has a global vision and a deep technical background in the financial sector, some of the articles he wrote had been recognized by the China Securities Regulatory Commission as excellent works. He has strong research skill in blockchain technology and its applications in the financial industry.
Nick Szabo
Computer Scientist, Legal Scholar,Cryptographer
Nick Szabo is a computer scientist, legal scholar and cryptographer known for his research in digital contracts and digital currency. He graduated from the University of Washington in 1989 with a degree in computer science.[1] He holds an honorary professorship at the Universidad Francisco Marroquín.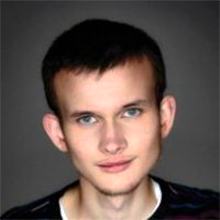 VITALIK BUTERIN
Ethereum Founder,Wanxiang Blockchain Labs Chief Scientist.
The co-founder and inventor of Ethereum, which is known as a combination of distributed systems and software application development platforms to create new digital money and distributed applications over the Ethereum Blockchain.
Zhitao Ma
he Vice President and Chief Information Officer of WeBank
Former SF Express Group CIO. More than 10 years in Silicon Valley, the University of California, Berkeley, Stanford University, undergraduate and graduate degree in computer science, has worked in many large international IT companies, including Oracle, Hewlett-Packard and other companies.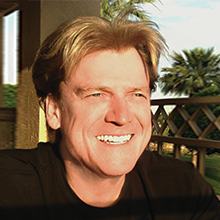 Patrick Byrne

CEO and Founder of OverStock
Dr. Patrick M. Byrne founded Overstock.com Inc. and serves as its Chief Executive Officer. Dr. Byrne serves as a General Partner of High Plains Investments LLC. Dr. Byrne has been a Manager of the Haverford Group, an investment company and an affiliate of Overstock since 1994. Dr. Byrne holds a Bachelor of Arts degree in Chinese studies from Dartmouth College, a Master's degree from Cambridge University as a Marshall Scholar and a PhD in Philosophy from Stanford University.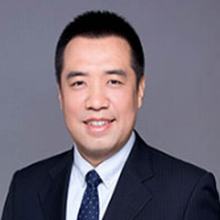 LILIN SUN
Founder and CEO of Juzix

Worked at China UnionPay before founding Juzhen Financials. Dedicated to promoting the applications of blockchain in clearing and settlements and other financial usecases. Served as senior executive at the payment devision of Unionpay. In charge of business development and innovation of the payment system of Unionpay. Holds several Patents of payment system.
YUKO KAWAI
Head of FinTech Center at Bank of Japan
Bank of Japan (Mar 2003 - current), served as the Head of FinTech Center, before that was Head of Foreign Exchange Division, Chief Representative in Hong Kong and also took a role of Director in the Financial Markets or the Financial System and Bank Examination Department. Prior to joining Bank of Japan, worked as a trader or a sales in JPMorgan/Chase/Chemical bank group covering the foreign exchange, interest rates, bonds and derivatives markets, and subsequently at RPTech, an independent think tank, as a director.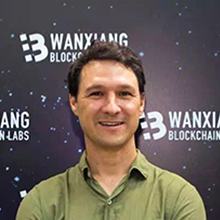 JED MCCALEB
Co-Founder and CTO of Stellar, Founder of Ripple, Creator of eDonkey
Jed McCaleb created eDonkey, one of the largest file-sharing networks of its time, as well as Mt. Gox, the first bitcoin exchange. In 2011, Jed founded Ripple. Jed currently leads the technical development of Stellar.